HotDesk & Meeting Room Booking System
Organize workplace with better efficiency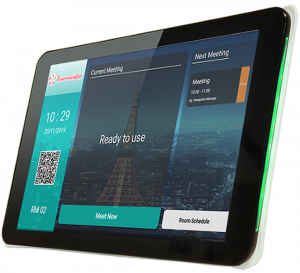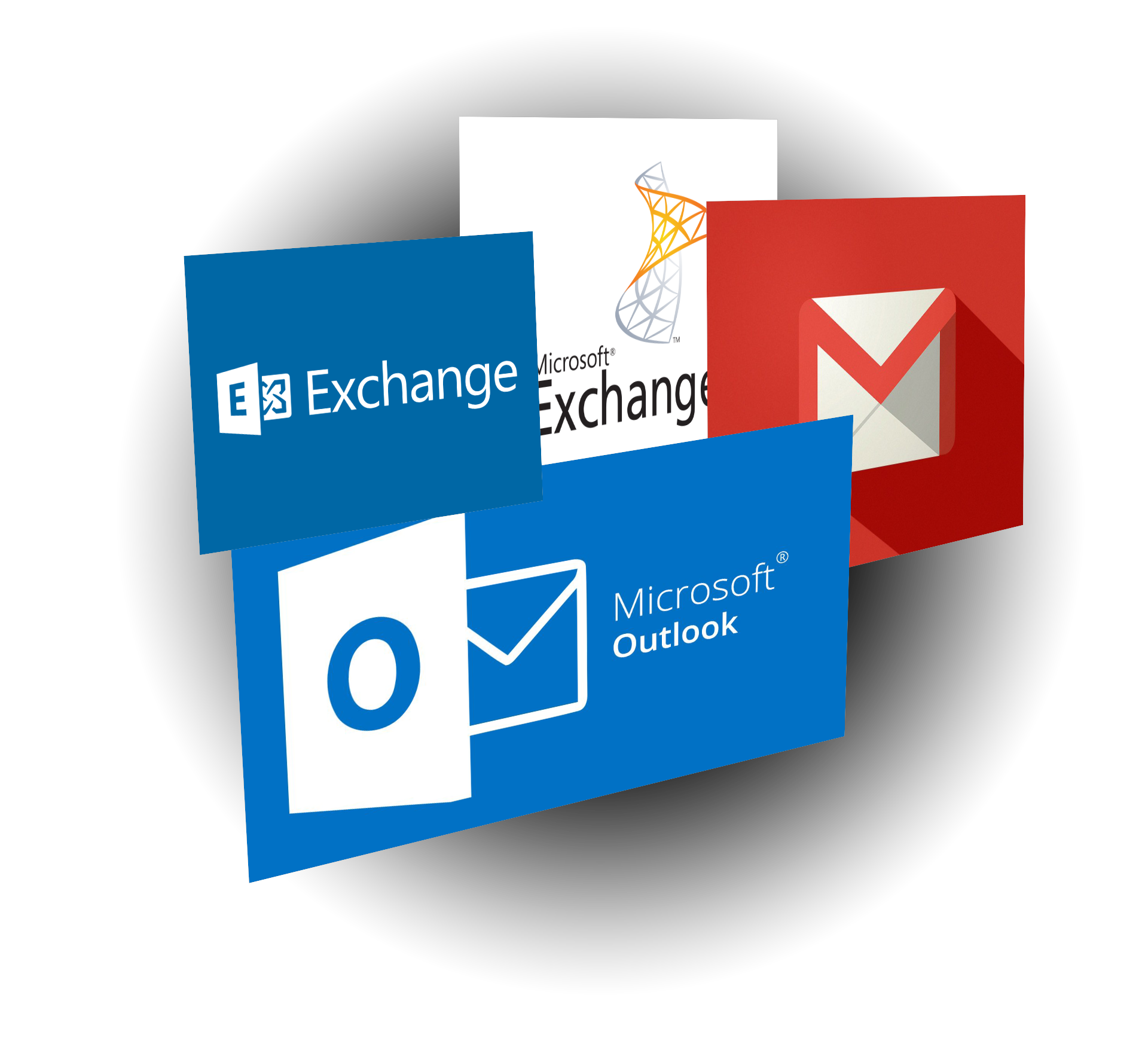 Works seamlessly with your organization's email system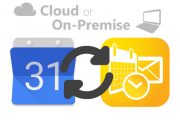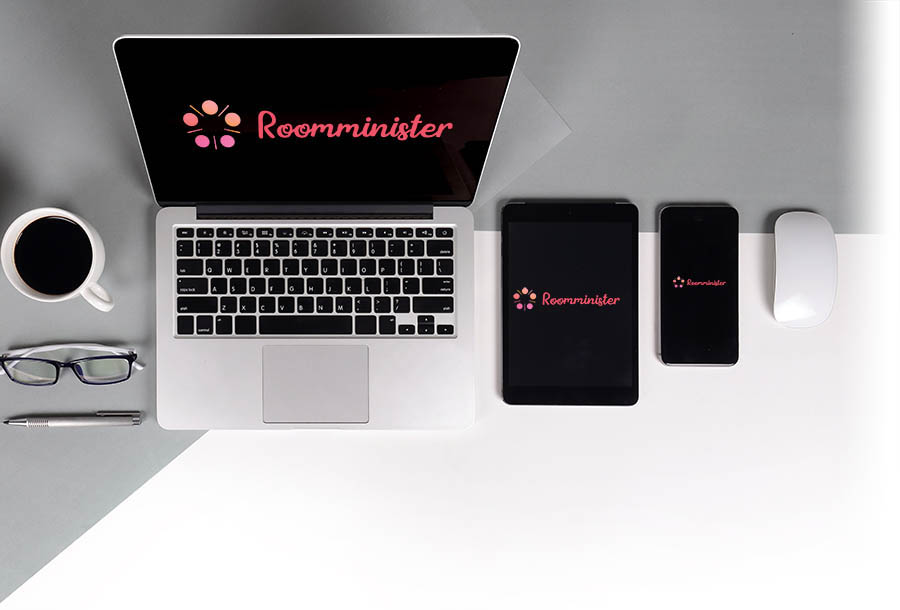 Supports a variety of platforms
Support for the Web Responsive platform through the internet browser, including iOS and Android applications.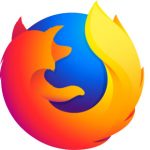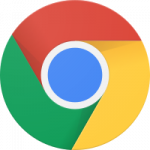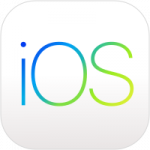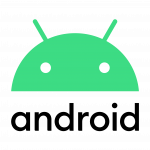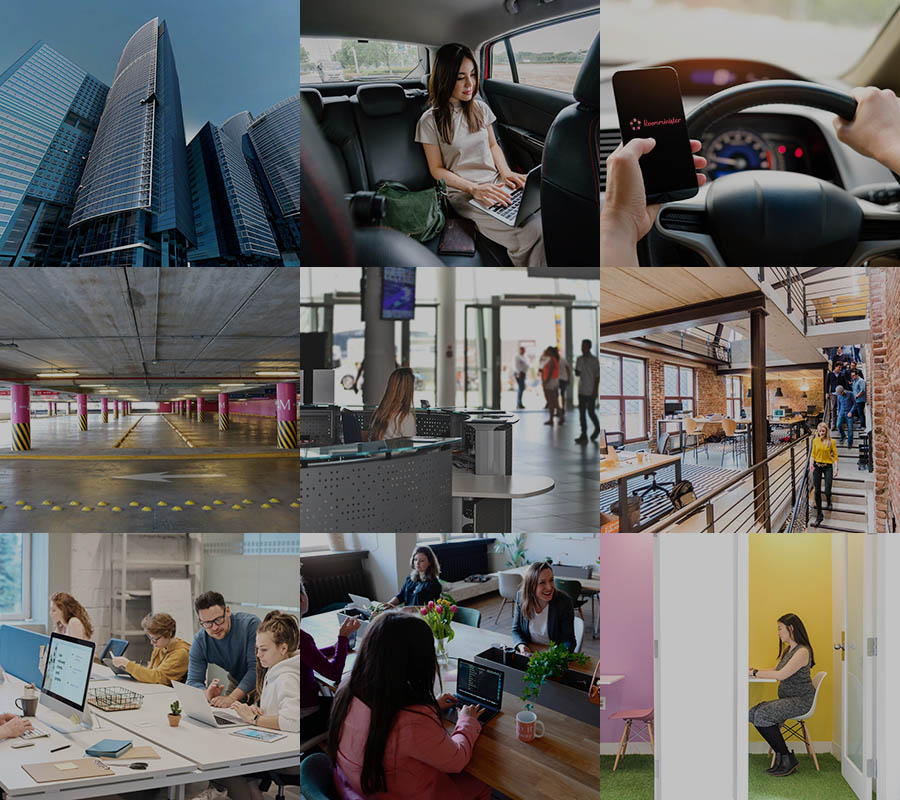 Covering a variety of office systems
Increase convenience for the organization with Roomminister's ECO-SYSTEM module.
Car Parking Control System
Seminar Reservation System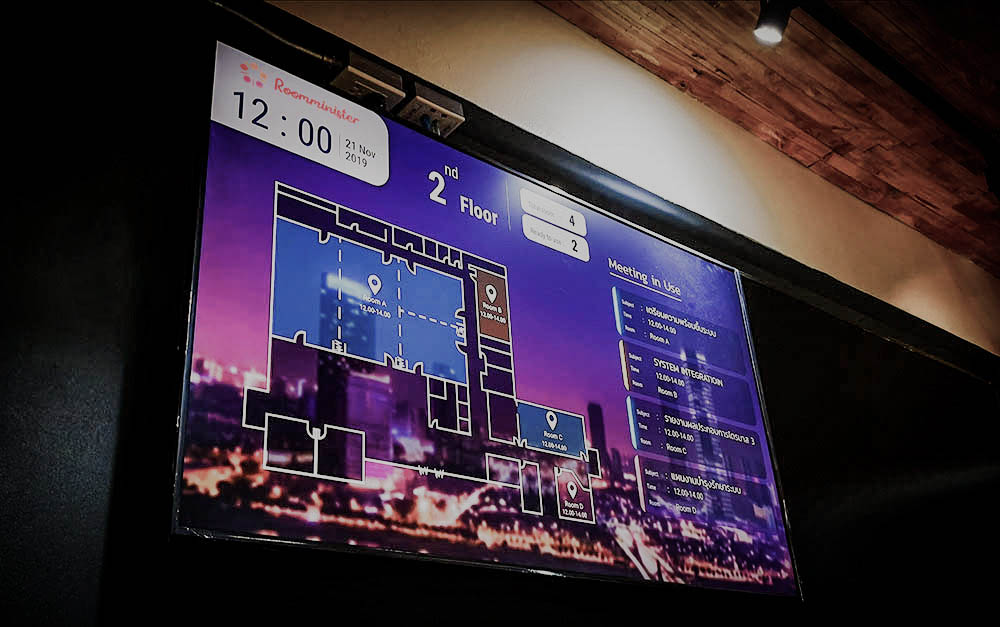 The screen shows an overview of all meetings.
The best meeting room display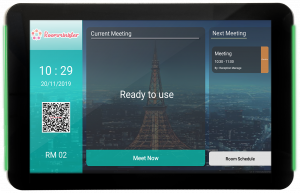 Increase the efficiency of serving snacks and beverages for the meeting
Helps you get snacks and beverages  served quickly when starting a meeting.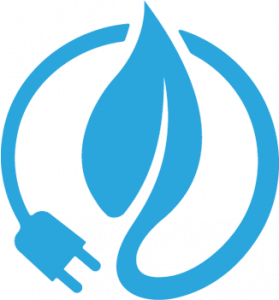 Helps you save energy
Electric systems can be controlled to save energy through the "Building Automation System" or the "Room Automation System"
Automatic Notification
Notify every meeting of an appointment
Connect to Video Conferencing Systems
Such as Microsoft Teams, Cisco Webex and Polycom
Easier to Find Meeting Rooms
Select Meeting Rooms that are Appropriate for You at Each Time